– BROTHERS.
BROTHERS, LET US BEGIN. I HAVE CONVENED THIS MEETING
TO FIND OUT WHAT YOU ARE DOING. WHY HAVE WE NOT TAKEN A PLANE
IN 13 YEARS? – KHALIV.
YOU DON'T EVEN KNOW. IT IS ALL BECAUSE THE CUNNING
AND MIGHTY TSA IS ALWAYS ONE STEP AHEAD OF US. – I DO NOT BELIEVE IT!
– IT'S TRUE. LAST MONTH,
I ATTEMPTED TO TAKE DOWN A PLANE WITH A PAIR OF SCISSORS
FIVE INCHES LONG. – THAT SOUNDS
LIKE A PERFECT PLAN. WHY DID IT NOT WORK? – BECAUSE THE SHREWD TSA, THEY MADE RESTRICTIONS SO YOU CAN ONLY
TAKE A FOUR-INCH SCISSORS.
FOUR INCHES.
– WHAT? – YEAH. – HOW COULD THEY KNOW
THAT A FIVE-INCH BLADE IS A DANGEROUS WEAPON
AND A FOUR-INCH BLADE IS NO MORE
THAN A CHILD'S PLAY THING? – THAT IS THE GENIUS OF TSA. THEY FOIL US AT EVERY TURN. – DEVILS! – YOU KNOW, IT'S THE SAME WAY
WITH THE LIQUID. – OH, YEAH. – WE ALL KNOW
HOW MUCH DEVASTATION WE CAN WREAK WITH 3.5 OUNCES
OF LIQUID. – THE–THE DAMAGE
IS INCALCULABLE. – THE CRAFTY TSA, THEY HAVE LIMITED PASSENGERS
TO ONLY 3.4 OUNCES. – DAMN IT! – YEAH. – DO NONE OF YOU
HAVE THE SOLUTION HOW– FOR US TO THWART THIS TSA? – KHALIV, KHALIV. IT'S LIKE YOU'VE BEEN
LIVING IN A–WELL, HERE. LOOK…THE TSA,
THEY STRIKE FEAR INTO MY HEART WITH THEIR POLYESTER SHIRTS AND THEIR DISPOSABLE RUBBER
GLOVES.
AND THE–AND THE–
THE SNEAKER SHOES! – THEY ARE SO CLEVER. – CLEVER.
– YES. THEY–THEY ACT AS IF THEY ARE
LISTLESS, OVERWEIGHT EMPLOYEES WHO DON'T GIVE A FUCK. WHEN IN REALITY, THEY ARE AN ELITE FORCE
OF ANTI-TERRORIST COMMANDOS! – OH, CURSE THE BRILLIANT TSA. – IF I MAY. I BELIEVE I HAVE A WAY
TO TRIUMPH OVER THE WILY TSA. – FINALLY.
– OKAY. – LET'S GIVE HIM A SHOT. – I HAVE A PLAN
TO PUT A BOMB IN A LAPTOP, AND IT WILL DETONATE
ONCE YOU PULL IT FROM ITS CASE.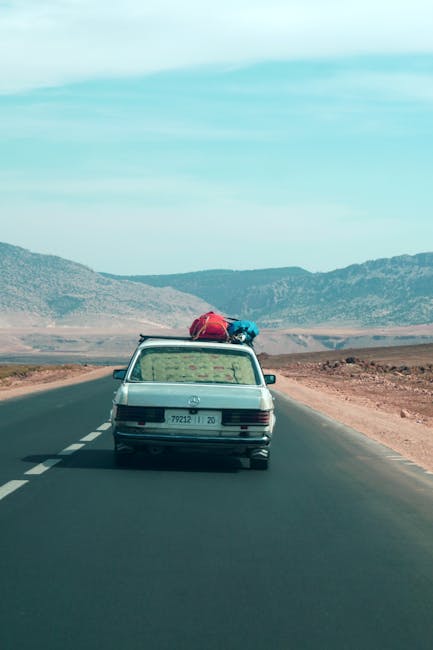 – YES!
YES, IT IS PERFECT! PLANES WILL RAIN DOWN
FROM THE SKY ONTO THE INFIDELS! [all chanting and singing] WHAT?
PARVEZ, WHAT, WHAT, WHAT? – S–S–SNEAK IN HERE
FOR A SECOND, 'CAUSE I DON'T– I DON'T WANT TO BE THE BEARER
OF BAD NEWS HERE– – THEN DON'T BE!
– YET YOU ARE. – IT'S AS IF THE PROPHETIC
AND ALL-KNOWING TSA HAS PREDICTED YOUR PLAN. THEY MAKE YOU TAKE THE LAPTOP
OUT OF THE CARRYING CASE AND PUT IT IN A SEPARATE BIN
BEFORE YOU GET ON THE PLANE. – COME ON,
YOU'VE GOT TO BE KIDDING ME. YOU'VE GOT TO BE KIDDING ME. ARE YOU KIDDING ME, PARVEZ? 'CAUSE IT'S NOT A FUNNY JOKE
IF IT'S A JOKE. – IT'S NO TIME FOR KIDDING.
I WOULDN'T KID. – OH, MY GOD.
– NO. – I CANNOT BELIEVE
THESE MOTHERS OF DEVILS. – YEAH. – WELL, VERY WELL, THEN. SINCE YOU HAVE ALL FAILED, I WILL TELL YOU HOW WE
WILL DESTROY THE NONBELIEVERS. I HAVE DEVELOPED
THE SMALLEST BOMB POSSIBLE. AND IT FITS PERFECTLY INTO THIS, A FULL-SIZED TUBE OF TOOTHPASTE. YES!
IT'S REALLY GREAT, ISN'T IT? I MEAN, IT'S THE–
– DON'T DO HIM LIKE THAT.
– WHAT'S GOING ON OVER HERE? WHAT'S THE SITUATION OVER HERE? – OKAY. IS THERE A VERSION
OF THE TOOTHPASTE BOMB THAT COMES IN TRAVEL-SIZE? – YOU KNOW WHAT?
IT'S LIKE THEY'RE IN OUR HEADS..